A New Prefab Floating Home: Just Add Water
http://www.decor-ideas.org 10/28/2015 07:13
Decor Ideas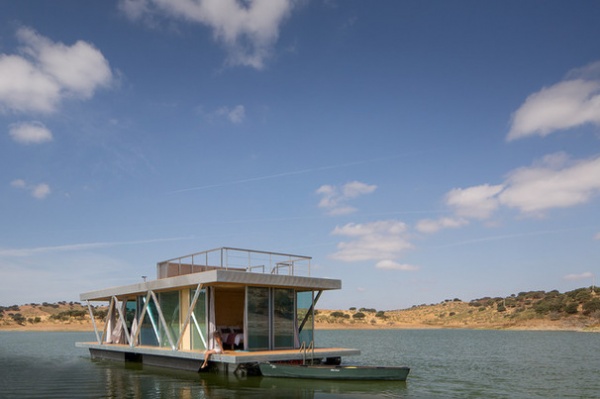 Photos by Jose Campos
Goodbye, land grab. Hello, water grab. That's what Portuguese design firm Friday is hoping homeowners will be saying. It recently unveiled a design for its version of a prefabricated modular home that ditches terra firma for a floating, drifting life on the water.
The FloatWing prefab units come in sizes ranging from 300-square-foot studio units to 560-square-foot three-bedroom models. They fit inside two standard shipping containers — equipment, furniture and all. Prices for the units, which can be ordered now, range from $105,000 to $260,000. Once ordered, a home takes about four months to manufacture.
Atelier SAD, Isola System and other companies also offer prefab floating homes.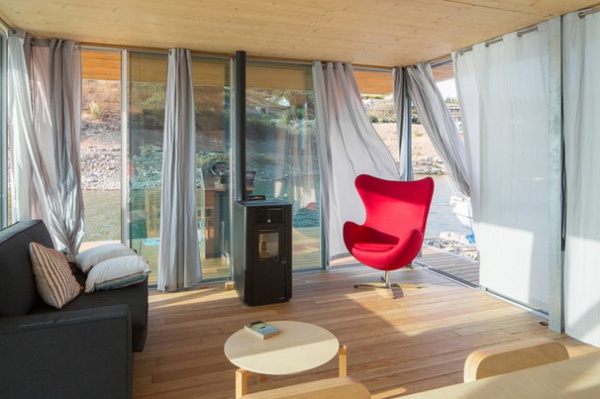 Features vary. Basic units lack motors and are intended to be tied to land and connected to municipal utilities. The higher-level units come with two small outboard motors that allow you to take the home on an adventure at a speed of up to 3 knots (about 3.5 miles per hour). Photovoltaic and solar panels on some units can power the home for at least seven days.
Some of the units include a heat pump, an A/C generator, a wine cellar, a compact water treatment plant and a pellet stove, shown here in the living room of one prefab unit.
As for where to keep the floating home, they're meant for "calm waters, such as fresh lakes, dams, reservoirs, canals, rivers, saltwater marinas, inner harbors, protected bays, fjords," says Luis Santana, director of marketing and sales for Friday. That's because the FloatWing's architecture doesn't allow for a comfortable experience in waves more than 3 feet high.
"The FloatWing is marketed as a boat," Santana says. "However, there may be some local restrictions allowing boats into a local harbor, lake or river. People should check with the local authorities where the FloatWing will finally be located if there is some restriction. As a rule of thumb, if boats of similar size are allowed, then the FloatWing is too."
Jack Hickey, a maritime attorney in Florida, recommends having a maritime survey performed on the vessel to determine its seaworthiness. "It's like a house inspection for vessels that looks into every nook and cranny," he says.
Other things to consider before buying:
Check with your local regulating agency about any restrictions on docking and living aboard a houseboat.Make sure there's a slip available in which you can keep a houseboat.Look into any costs, including fees, associated with docking a houseboat.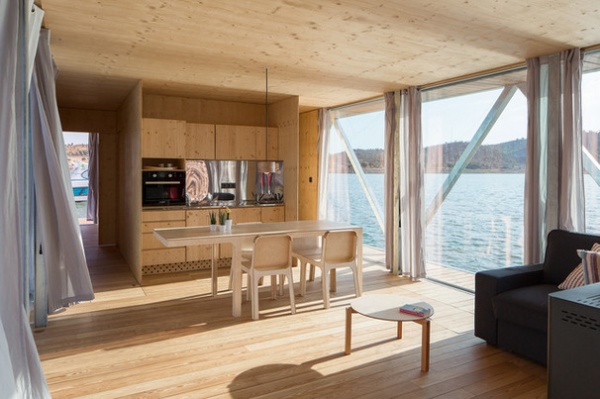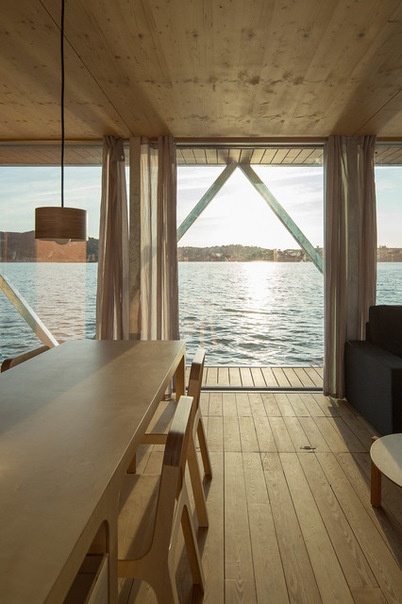 Here, floor-to-ceiling windows flood a fully equipped kitchen with natural light and offer killer water views.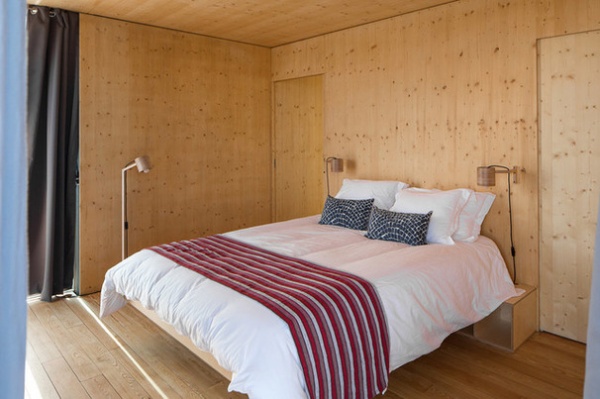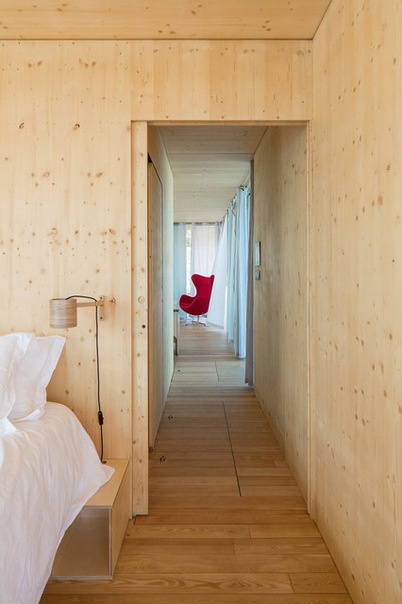 Blond wood clads the interiors from top to bottom, creating a modern minimalist backdrop.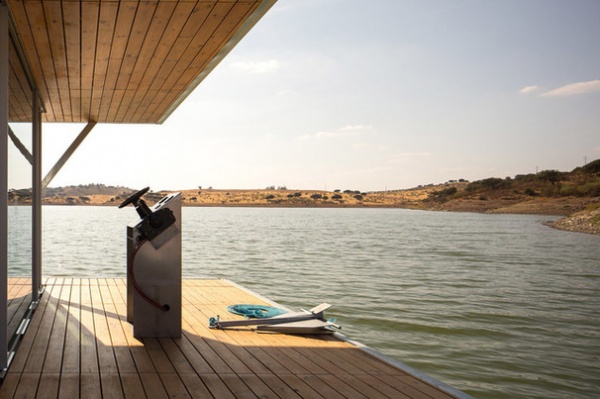 Here's a look at the open-air wheelhouse that controls two small outboard motors.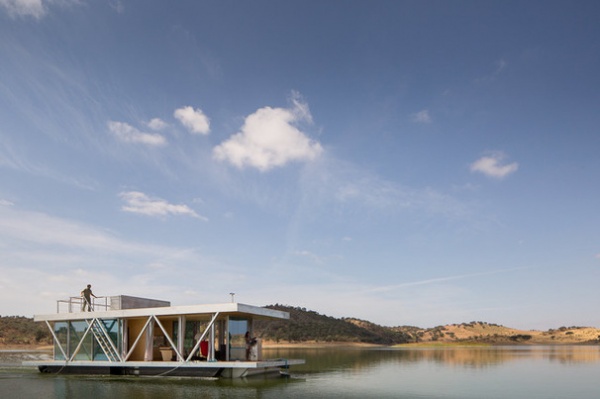 Some units have a rooftop terrace with a built-in barbecue — not a bad spot for your next surf-and-turf dinner party. Granted, it's a life that comes with a few caveats, so it's best to do your homework before taking the plunge.
More
Houzz TV: Goodbye, Skyrocketing Rents; Hello, Waterfront Living
Houzz Tour: Curves Ahoy! See a Unique Floating Home
URL:
A New Prefab Floating Home: Just Add Water
http://www.decor-ideas.org/cases-view-id-27087.html