Sleep Sweetly With Mismatched Bedding in Soft Shades
http://www.decor-ideas.org 10/04/2015 05:13
Decor Ideas
Matching duvet cover and pillowcase sets can look a bit, well, matched. So if you're tiring of the nice and neat approach to dressing your bed, work the mismatched idea instead. Choose pillowcases different from the duvet cover and layer with pillows and throws for a relaxed, original look. Combine this with the latest trend for soft pastels and take your bedroom in a soft, sensual direction.
Layer the look.
Mismatched schemes work best when they are styled with abundance, so don't hold back. Further enhance a combination of sheets and covers by adding a wealth of pillows in soft, gentle tones. Here, a grain-sack pillow cover adds a little contrasting texture.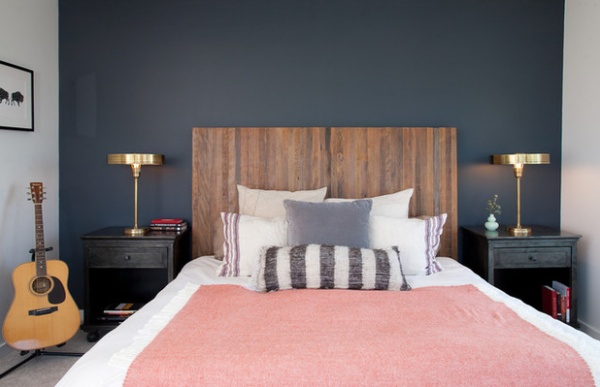 Go light and dark.
Pastel mismatched bedding can act as a great foil to darker tones and rustic materials used elsewhere in the bedroom. Here, the pink throw and soft-toned cushions add softness to the wooden headboard, and are beautifully framed by the statement wall in inky gray.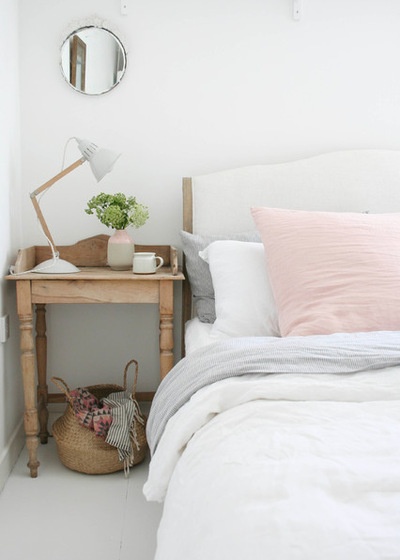 Stir in some soft gray.
Soft gray beautifully complements pastel pinks and blues. It adds a little depth to a mismatched array of bedding, preventing the true pastels from looking too sugary.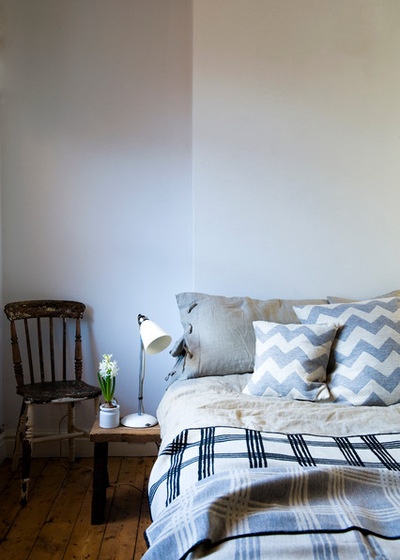 Create some calm.
Pastels beautifully soften a bold accent color or pattern. On this mismatched bed, the hard lines of the blue crisscross design on the blanket are smoothed out by pillows, a throw and pillowcases all in softer tones of blue and gray. Their check and chevron patterns continue the graphic theme, but the soft colors ensure the overall look is gentle.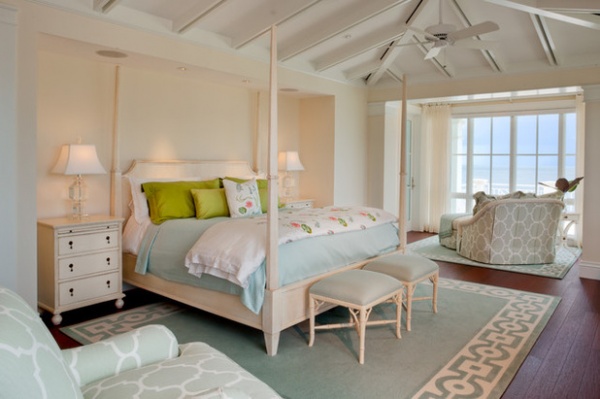 Anchor with a dark accent.
Pastel bedding looks soothing and appealing, but to give it some edge, simply work in one or two elements in a darker tone. Here, pillowcases in mossy green complement the pastel bedding without clashing with it. They create a focal point on the bed, but also in the room, preventing it from floating away on its own airy scheme.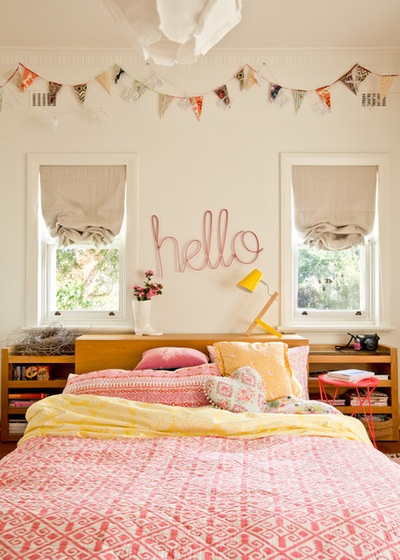 Add some patterns.
Mismatch both colors and patterns on your bed for a really homemade look. Combining pastels with patterns also helps give them some oomph and detail.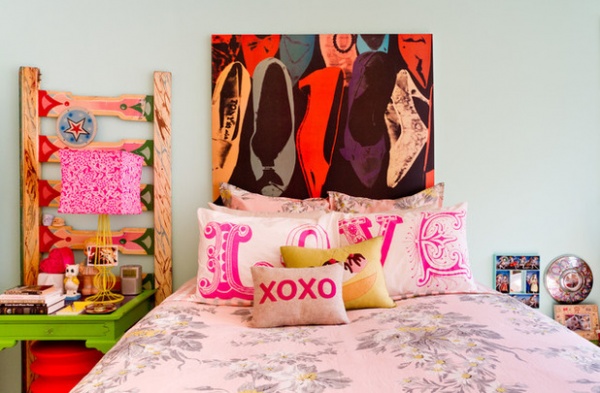 Rev up with neon brights.
If you fear that pastel tones will tip your scheme toward looking like a little girl's bedroom, there is a simple solution. Shake up those ice cream tones with pops of neon. A bold cerise on these pillows maintains the pink theme, but nudges it toward something more punk rock than sweet shop.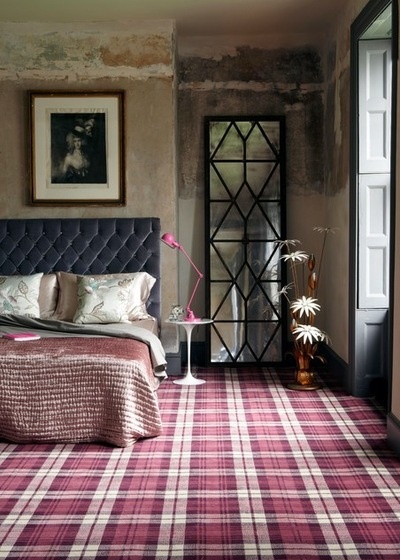 Go silky.
Give mismatched pastel bedding a seriously slinky feel by choosing pieces in glossy, sexy fabrics. Satin and silk are obvious choices, bringing a seductive feel to a simple pastel scheme. Layer them for a generous, luxe look.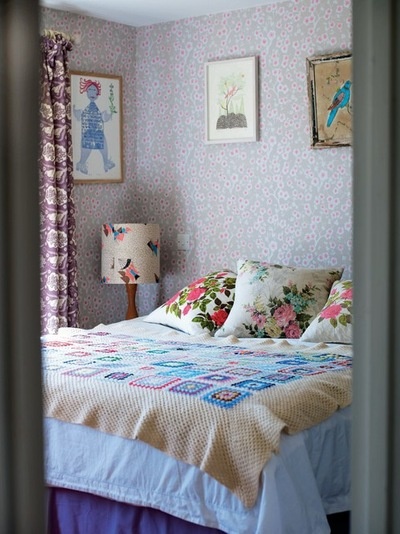 Veer toward vintage.
Give your mismatched scheme some old-school integrity with vintage bedding. From floral pillows to crocheted blankets, vintage pieces often feature a warm riot of pastel tones and pack a retro punch.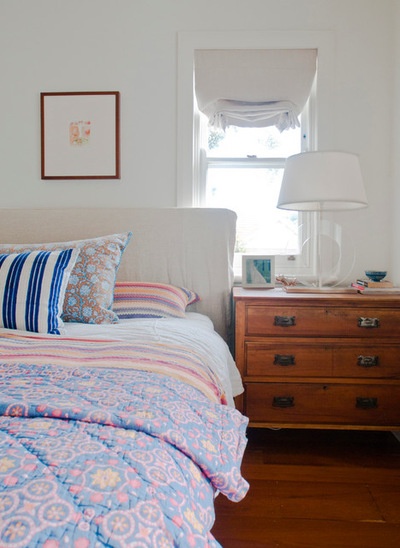 Ditch the duvet.
Don't get me wrong; duvets are fantastic! But they are ubiquitous, and we often forget to dress our beds with anything else. A mix of sheets, blankets and a deep, inviting quilt instead is a fresh alternative to the familiar duvet, and also offers heaps of potential for layering pastel tones and patterns.
Tell us:
What do you think of mismatched bedding in pastel colors? Share your thoughts in the Comments.
More
The Lowdown on Bed Skirts
13 Simple Steps to a Perfectly Made Bed
URL:
Sleep Sweetly With Mismatched Bedding in Soft Shades
http://www.decor-ideas.org/cases-view-id-26965.html