10 Traditional Pieces That Look Great in Modern and Contemporary Spaces
http://www.decor-ideas.org 09/30/2015 03:13
Decor Ideas
The designers I speak with often bring up the value of blending of old and new. Even the sleekest and most minimalist spaces can use the patina of an antique or the familiarity of a classic. But it can be hard to know which items that show their age will look good in a contemporary home. Any of these 10 options will look right at home in any style of space, whether you opt to buy an antique, a new piece made to look old or an updated version of one of these decorating staples.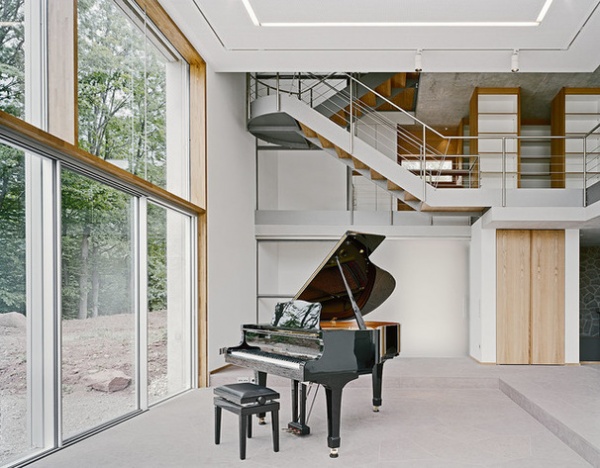 1. Grand or baby grand piano.
Debussy's Clair de Lune is a tune even a punk rock fan can't help but like. In interior design, the presence of a grand or baby grand piano in a room is similar. Even modernists and minimalists rarely protest having the magnificent instrument at home as long as there is ample space for it. The familiar curved shape adds a great contrast to the straight lines of a modern home.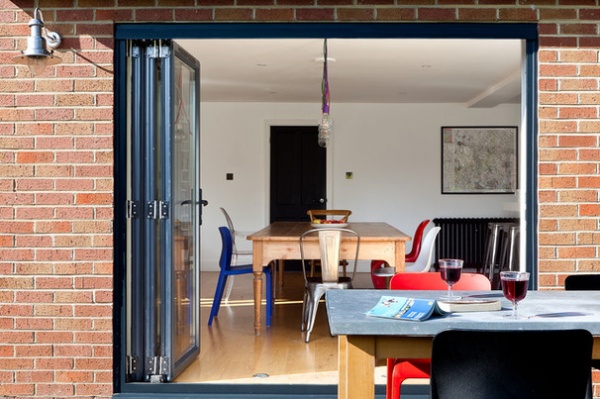 2. Farm table.
The simple lines and rustic look of antique farm tables has launched a thousand modern versions; these tables are more popular than ever. Whether you opt for a new one or find one that's been around for a hundred years or more, they always look good paired with playful modern chairs. Here we see a mix of modern and contemporary chairs in a variety of colors and shapes, brought together by the table.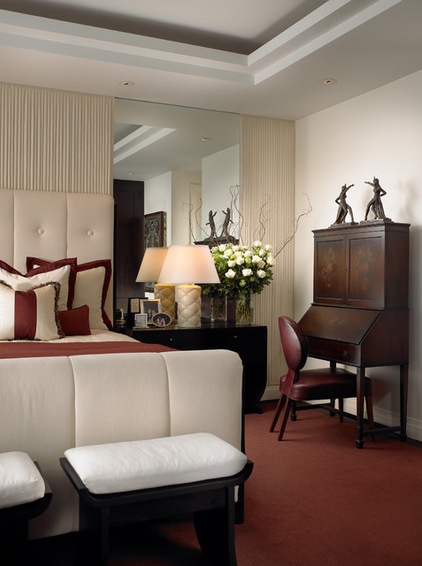 3. Secretary desk.
The antique wood, slim profile and height of this practical piece work well in all kinds of spaces. Secretary desks are versatile because the desktop closes up and therefore doesn't protrude into the room very far. Also, when closed, they hide any clutter or mess. This comes in handy when a room is doing double duty as an office, as you see in this bedroom — no one wants to look at a pile of work or bills on the desk when trying to fall asleep in a bedroom or entertain in the living room. My sister-in-law has an antique secretary desk in her kitchen, and it works with the depth of the cabinets perfectly while adding loads of character.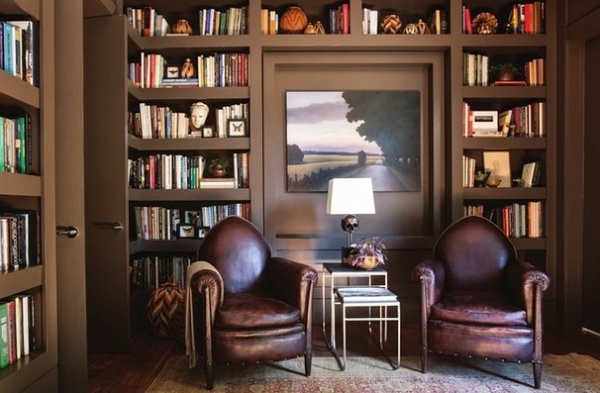 4. Leather club chairs.
These chairs recall a gentleman's club, an ivy-covered university library or a dark cigar bar. The more worn and crackled the leather, the better — it shows that generations have enjoyed getting comfortable in it. A classic leather club chair adds patina and handsome character to any room.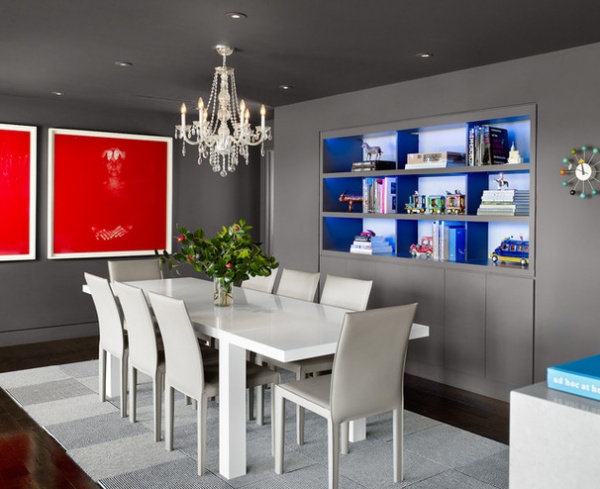 5. Crystal chandelier.
These bejeweled fixtures add a familiar luxe touch to any room. This room is so clean-lined that it was begging for a froufrou silhouette overhead. The juxtaposition strikes a smart balance.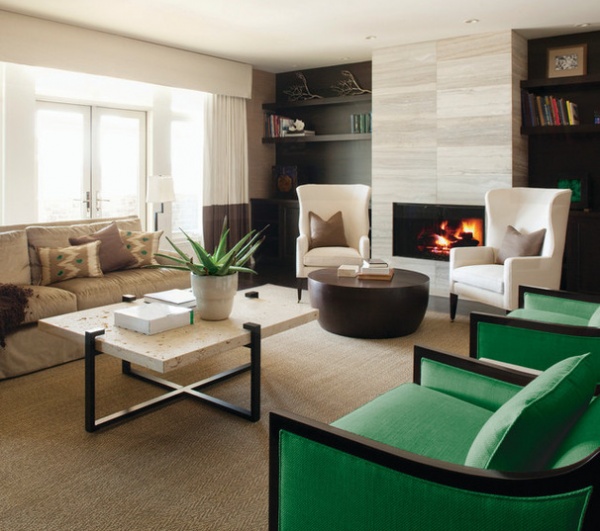 6. Wingback chairs.
The curved wings on these chairs were originally designed to keep the warmth of a fireplace around the person cozied up in it. For those who prefer a more streamlined look, these chairs have been freshened up with simpler lines and less adornment (no tufting or upholstery nails), as you see here.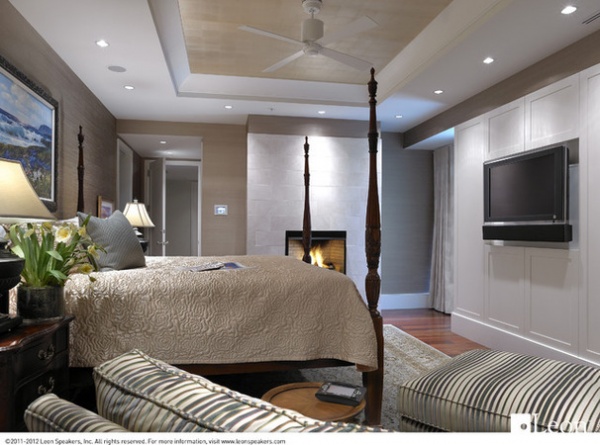 7. Four-poster bed.
These beds have been around for hundreds of years and were favored by kings. The need for curtains and canopies to keep drafts out has been taken care of by modern climate control, so today's more stripped-down versions have just the four posts without the rails. They draw the eye up and give a bed a strong presence.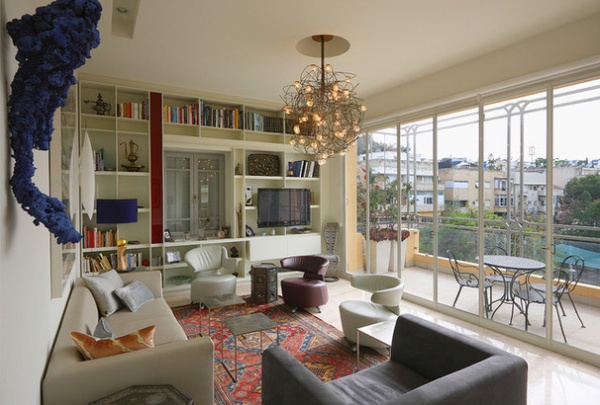 8. Oriental rug.
I can't say I've put my finger on why you can't go wrong with one of these, but I've yet to see one fail in a space of any style. Some modern architecture can tend to feel cold and stark without the right furnishings, and I've yet to see when an Oriental rug was not the answer. The exotic patterns and rich colors like you see in this Kazak rug add a layer of warmth and ground a room like nothing else.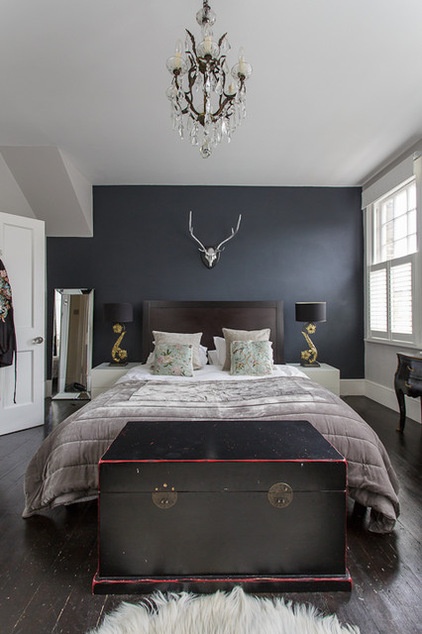 9. Vintage trunk.
Whether you have an heirloom Louis Vuitton, that old steamer trunk your grandmother used to bring on long journeys or a chinoiserie-style trunk like you see here, the craftsmanship and style of these pieces can add a wonderful vintage touch to a modern room. They are also handy for storage, especially for linens and blankets in a bedroom or toys in a child's room or playroom. Flat-topped versions can double as tables and seats.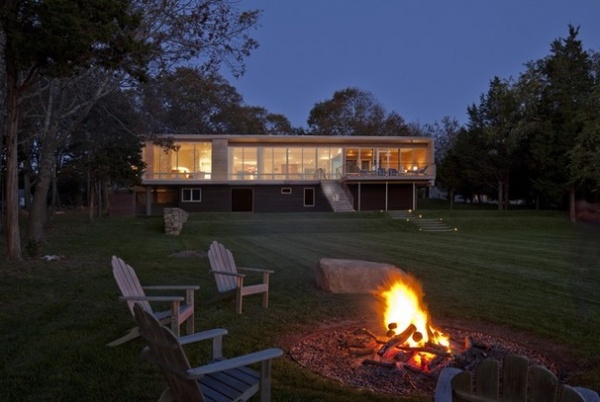 10. Adirondack chairs.
The popularity of Adirondack chairs has not wavered since 1903, when Thomas Lee designed one for his home in upstate New York and had his carpenter friend Harry Bunnell craft it. Known for their simple plank design, primitive styling and that just-right comfortable slant, they are ideal seats for enjoying a conversation, taking in a view or enjoying the warmth from a toasty outdoor fire.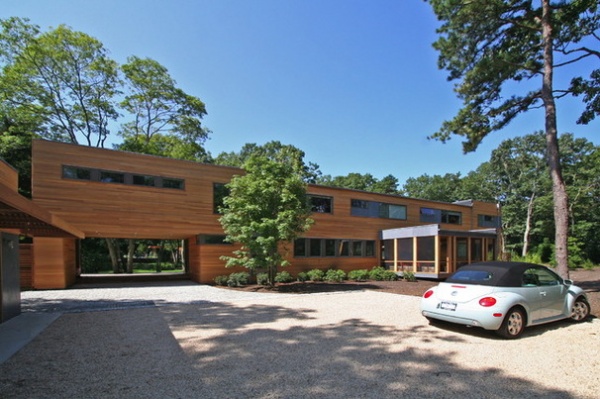 Bonus: VW Bugs.
OK, I'm just having some fun with you, but whether it's an original or the rerelease, you have to admit that this cute, curvy and often colorful car goes with every style of house. It's a driveway stager's dream.
More:
The Beauty of Contrast: Traditional Rugs in Contemporary Spaces
URL:
10 Traditional Pieces That Look Great in Modern and Contemporary Spaces
http://www.decor-ideas.org/cases-view-id-26941.html