Fabric Focus: Cozy, Carefree Cotton
http://www.decor-ideas.org 09/13/2015 17:13
Decor Ideas
Everyone has that go-to pair of broken-in jeans or threadbare T-shirt to wear on lazy weekends. You can thank cotton for that comfort. Soft and easy on the eyes — and your wallet — cotton is everywhere. And it's not just for your body. In the home, cotton brings coziness to bedding, towels, upholstery and drapes.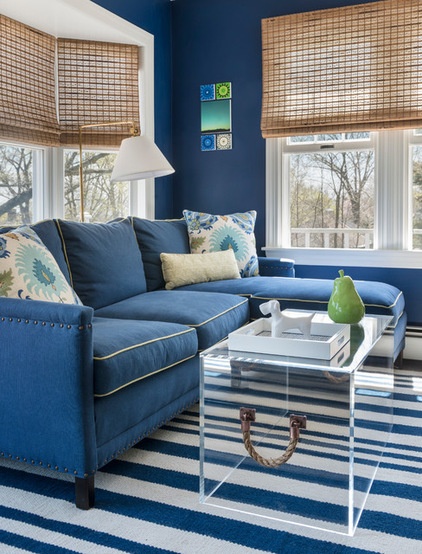 That cotton is wildly popular for its softness is not a new revelation by any means. Fragments of cotton textiles have been found in Mexico, India and Pakistan dating to 5,000 B.C. Between 2,000 and 1,000 B.C., cotton became prevalent across much of India. The West was introduced to the fiber during Alexander the Great's Indian campaigns starting in 326 B.C.; it was described as "wool growing on trees."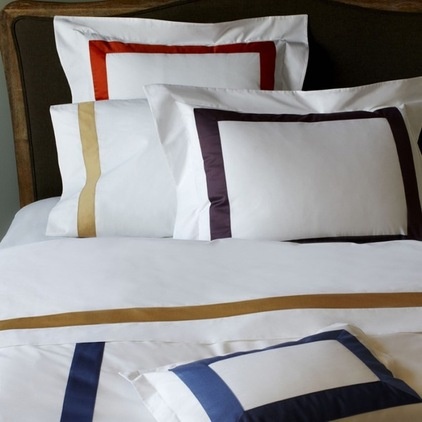 Types of Cotton
Percale and sateen.
Percale and sateen are weave types. Percale is a standard plain weave in which the warp threads (top to bottom) and weft threads (right to left) are equal in number. Sateen is made from a satin weave, for which the warp threads interlace with additional filler threads, creating a smoother fabric with a lustrous, luxurious appearance.
Thread count refers to the number of threads woven per inch. A sheet with a higher thread count feels softer and typically will be more durable. A count of 200 is standard, while a 300 or 400 thread count means the sheet will be more luxurious to the touch.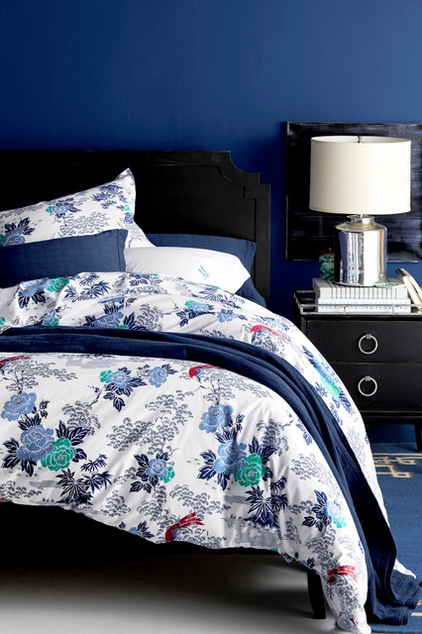 Pima cotton.
Pima cotton is a generic name for extra-long staple (ELS) cotton grown in the U.S., Australia and Peru from a particular cotton species called gossypium barbadense.
Pima cotton has a staple length of 1⅜ inches or longer, and higher strength and uniformity measurements than that of "regular" short- to long-staple cotton, called upland cotton. Longer, stronger, finer fiber lengths translate into softer, smoother, more brilliantly colored fabric with a better drape. However, not all goods labeled Pima are made entirely from Pima cotton. Sometimes they're mixed with upland cotton or marketed as "100 percent cotton."
Supima cotton.
The name Supima is a licensed trademark used to promote textile and apparel products made of 100 percent American Pima cotton. The trademark is strictly controlled by the grower organization. The Supima organization provides licensing to textile mills, manufacturers, brands and retailers for quality promotion purposes. Only branded fibers such as Supima are required by the government to have the fiber content percentage based on its weight percentage listed, such as 70 percent Supima/30 percent upland cotton.
Egyptian cotton.
Egyptian cotton is usually synonymous with the finest, longest-staple cotton in the world. However, the label can be a bit confusing. All cotton grown in Egypt is Egyptian, but it isn't all ELS cotton. The Supima website says that the majority of the cotton that Egypt exports is long-staple cotton, not ELS cotton. Egypt does produce and sell some of the best ELS cotton in the world, but it totals only roughly 25 percent of Egyptian cotton exports.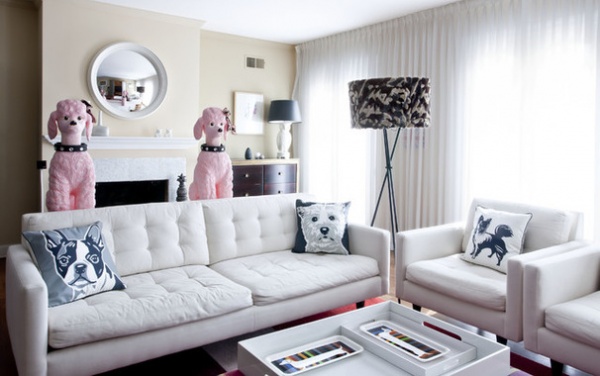 Cotton Duck and Canvas
Cotton duck and canvas are both plain-woven durable cottons used in home decor for upholstery, window treatments and pillows. A lot of folks use these terms interchangeably, but there are differences.
Canvas.
Canvas is a firm, medium-weight to heavyweight plain-woven cotton. It's coarse to the touch and stiff, with a nubby texture. While canvas yarns have some girth to them, canvas fabric is actually a looser weave than cotton duck fabric. Because of its firmness, canvas doesn't drape fluidly
.
That said, there are some brushed canvases used for upholstery that have had a nap added for softness.
Canvas is classified using a number system based on its weight per ounce. Seven-ounce canvas is considered medium weight and is good for window shades and pillows, like the terrier-print pillows seen here. Heavier canvas, in the 9- to 10-ounce range and up, should be used only for pillows.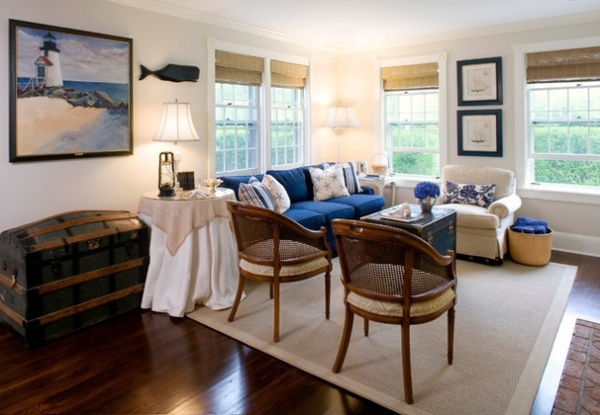 Cotton duck.
Cotton duck is more closely woven, slightly lighter in weight and more fluid than canvas. It doesn't have the pronounced nubbiness of canvas but rather has a smooth hand that tends to soften over time. I wouldn't guarantee that it's snagproof against pet claws, however. The navy fabric on this sofa is a cotton duck by Robert Allen.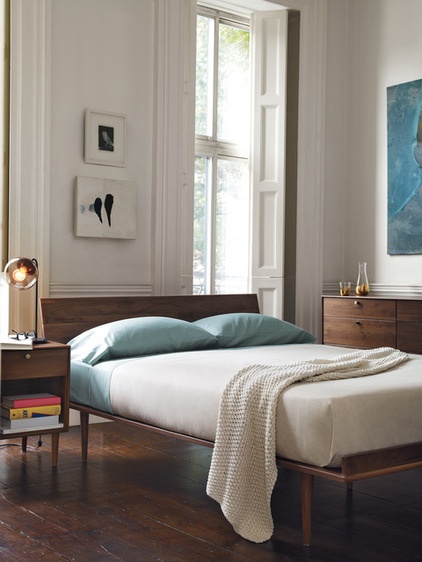 Pros of CottonBreathable, natural and nonallergenic.
Cotton is a natural product that is inherently soft and doesn't irritate skin. Its cell structure lets it breathe easily, which is why it's popular in warm climates. It's also naturally hypoallergenic and can be easily washed, so it's easy to keep clean.
Organic cotton is made from plants that have not been genetically modified and are certified to have been grown without the use of synthetic fertilizers and pesticides. Organic cotton is often unbleached and has a tea-colored cast and can include darker bits from the plant. The blanket shown above is made from organic cotton.
Inexpensive.
Compared with other natural fibers like linen, silk and wool, cotton is the least expensive. Cottons vary greatly in price, and the cost depends on the weight, weave density, origin, finishing and branding. However, a good ballpark figure for cotton decor fabrics is $25 to $300 per yard, with the average being in the range of $40 to $125 per yard.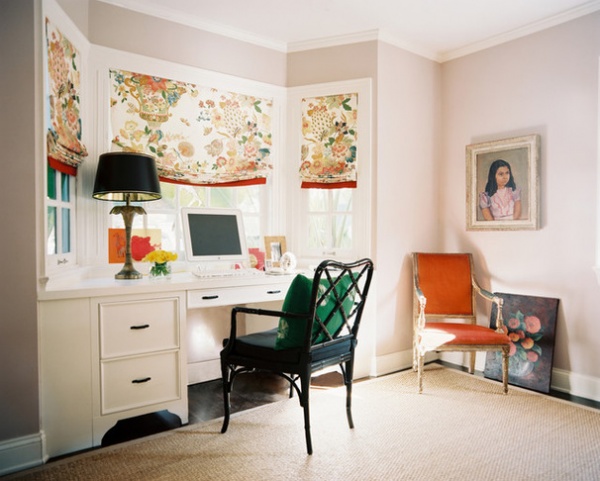 Blends easily with other fibers.
Cotton's fibers blend easily with other fibers, both natural and synthetic. Because cotton wrinkles easily, it's often blended with other fibers such as linen and polyester, especially for window treatments, for better drapability. This relaxed Roman shade is made from a linen-cotton fabric called Lansdale Bouquet by Schumacher.
Dyes and prints well.
Cotton takes color dyes well to show off punchy colors.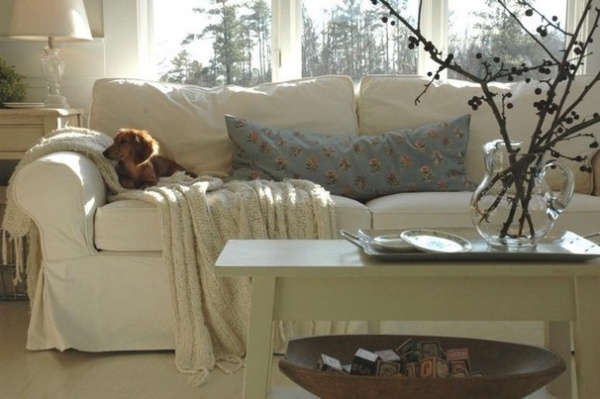 Versatile.
Cotton is like a little black dress. It can easily be casual or formal depending on the fit and what it's paired with. These slightly loose white cotton slipcovers have a breezy, lackadaisical aesthetic.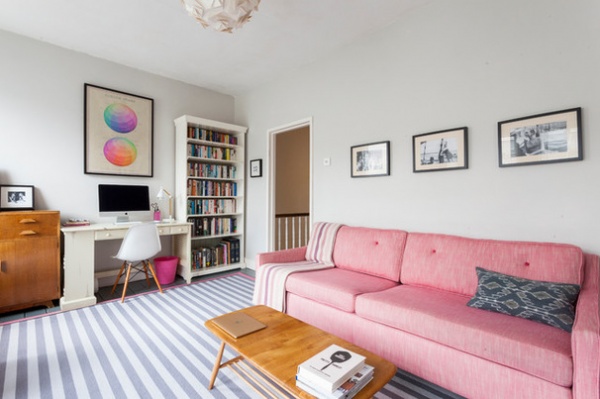 Meanwhile, the tight appearance of upholstered pieces accentuates form for a more formal look. The sofa here has a fun brushed pink cotton upholstery fabric instead of the conventional, sometimes somber wool found on many midcentury modern pieces.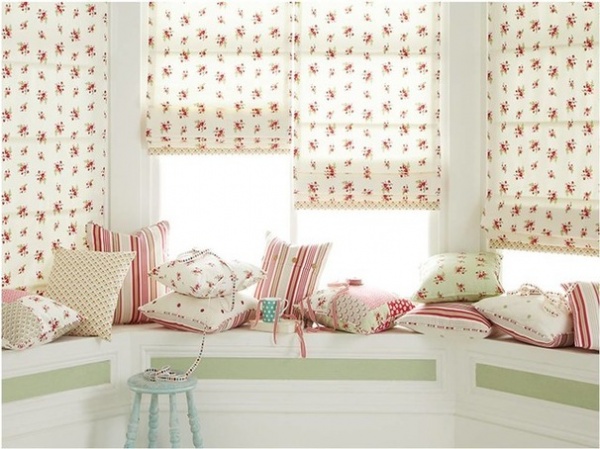 Cotton's versatility extends to the fabric's surface finish as well. Chintz is an example of a cotton fabric that is put through a process called calendering to give it a shiny appearance. Glazed chintz can be solid but is more often floral, like the quaint white and red print fabic in this bedroom.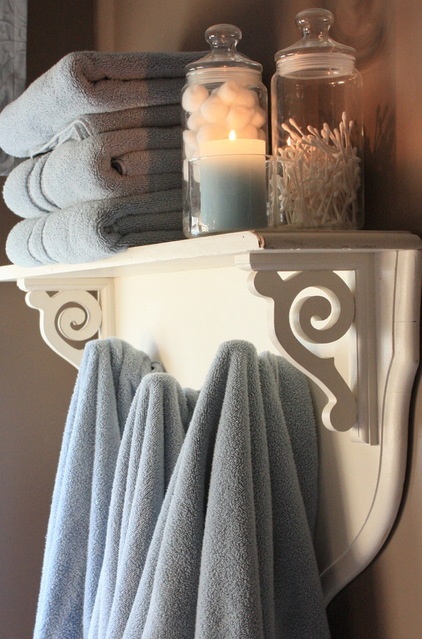 Highly absorbent.
It's no wonder towels are made from cotton. Cotton can hold 27 percent of its weight in water, and it becomes stronger when it's wet.
A renewable resource.
Cotton is a renewable plant resource that is grown in several regions worldwide. Less irrigation-dependent than some other crops, cotton requires less water than a grass lawn. Plus, cotton is also recyclable.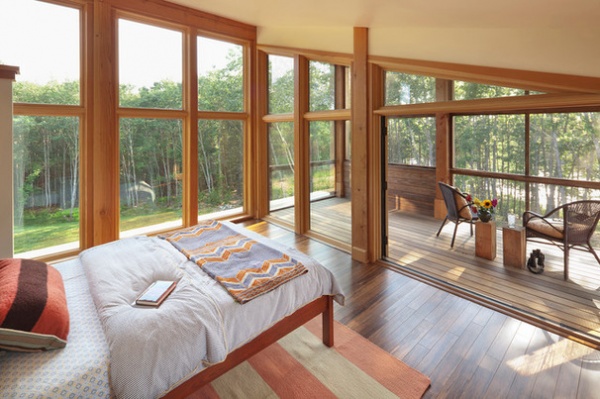 Cons of CottonLow elasticity and resiliency.
While cotton's fibers are thick and strong, they have a low elasticity and resiliency, meaning when stressed, the fibers don't readily bounce back to their original shape.
Shrinkage.
Surely you've shrunk a shirt or pair of jeans before. If you're considering a cotton slipcover, be sure the fabric has been washed and dried to preshrink it before the slipcover was fabricated.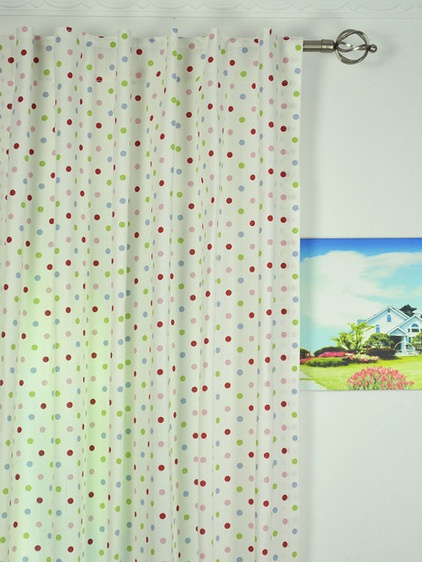 Susceptible to mildew and sunlight.
Cotton fibers are porous and vulnerable to mildew, so be particularly careful where you use cotton fabrics if your home is very humid. Cotton drapes leaning against condensation on a window can create mildew woes.
Prolonged exposure to the sun can weaken cotton fibers and cause them to break and colors to fade. Always line cotton window treatments and avoid direct sunlight on cotton upholstery.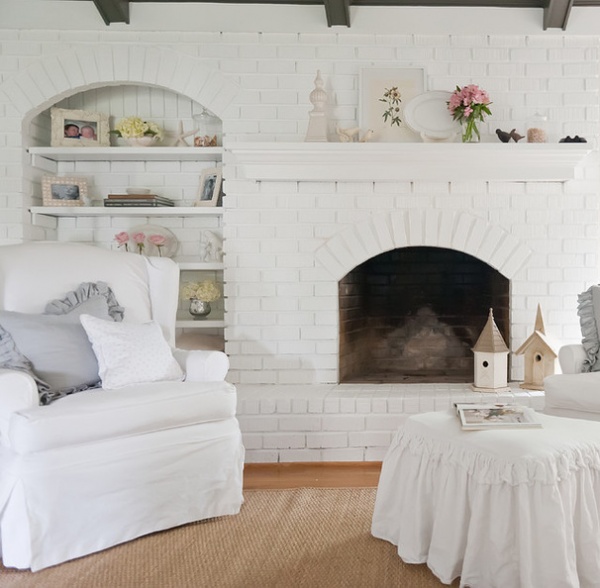 Easily flammable.
Not that anyone is forecasting a home fire, but cotton's flammability is something to take into consideration, especially if you have a wood-burning fireplace in the vicinity of cotton-upholstered furniture.
See more fabric guides:
Chintz | Ticking Stripe | Velvet | Grain Sacks | Crewel | Matelassé | Linen | Silk | Damask | Wool
URL:
Fabric Focus: Cozy, Carefree Cotton
http://www.decor-ideas.org/cases-view-id-26849.html