Houzz Quiz: Which Kitchen Backsplash Material Is Right for You?
http://www.decor-ideas.org 06/09/2015 22:13
Decor Ideas
Surprisingly, there are even more options for kitchen backsplashes than there are for countertops, which can make homing in on the right material a challenge. One strategy to make the selection easier is to first pick your kitchen countertop material. This should help narrow down your options for the backsplash considerably, as you will have to limit your search to materials that will partner well with your chosen countertop.

Of course, if you happen to fall in love with a particular backsplash material, then use it as your starting point and select a countertop that will pair well with it. Otherwise, answer a few questions below and see if we can suss out how you should clad your kitchen backsplash. Be sure to share your results!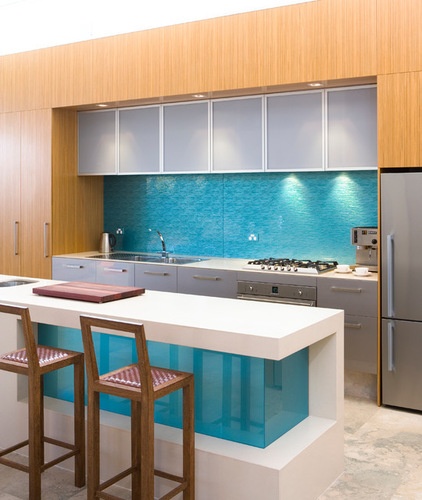 1. What is your countertop material? Engineered quartz Natural stone Wood or butcher block Tile Laminate Solid surface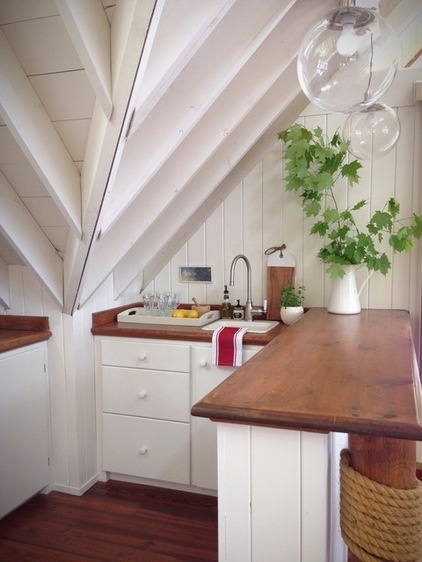 2. What is your backsplash budget? As low as I can get it! Around $5 per square foot $6 to $15 per square foot $16 to $25 per square foot $26 to $35 per square foot $36-plus per square foot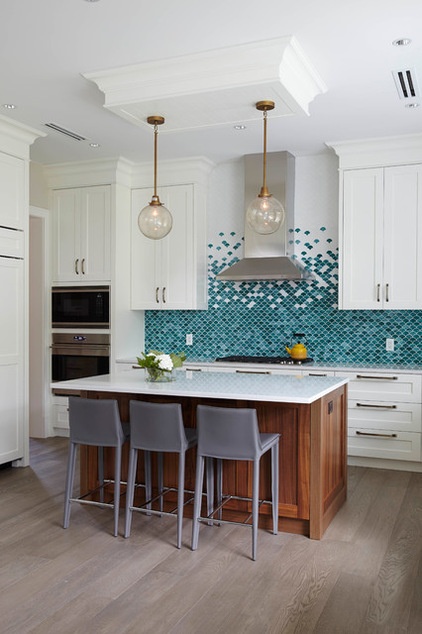 3. How do you feel about color in the kitchen? The more the better Nothing but neutrals for me White is all the color I need I'm a fan of monochromatic palettes I like to feature one bold color and then keep the rest neutral It's 50 shades of gray for me!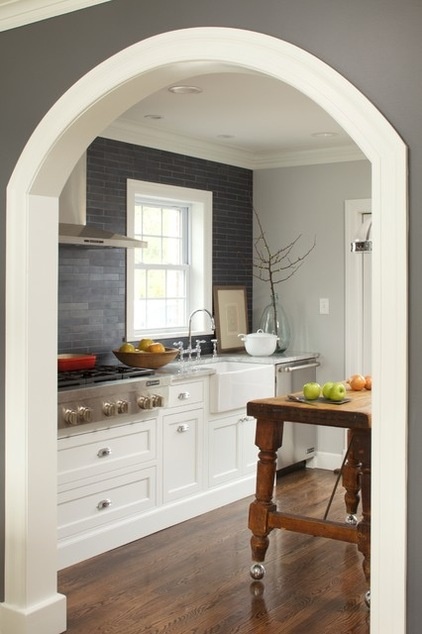 4. Which of the following is most important to you when it comes to your kitchen backsplash? Good looks Durability Uniqueness Lowest cost possible High-end look for less That it blends in with my other materials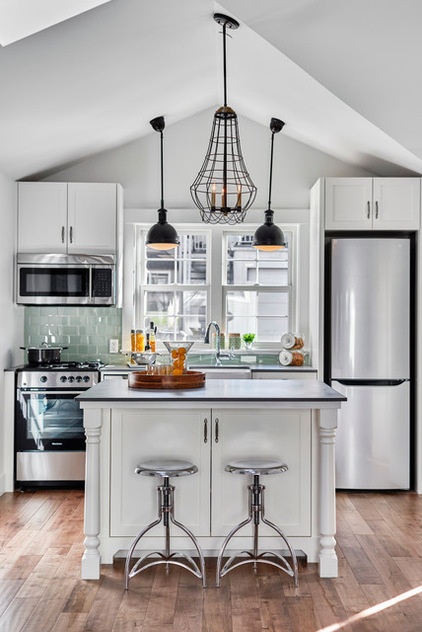 5. How would you describe your design style? Eclectic Modern Traditional Transitional Rustic Contemporary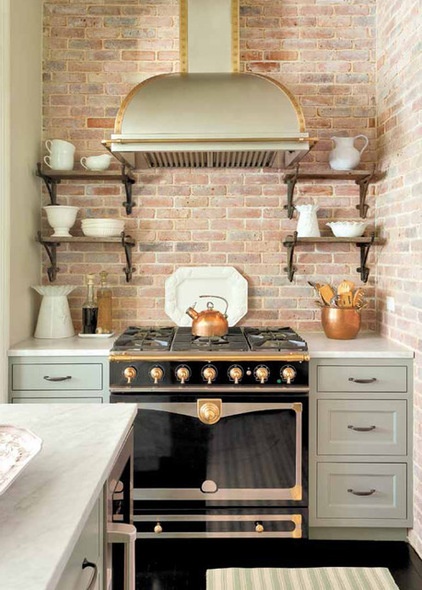 6. How long do you plan to live in your current home? Forever I'm actually fixing it up to sell Another year or two Five to 10 years Long enough that I'll probably have to remodel again at some point Life is unpredictable, so who knows?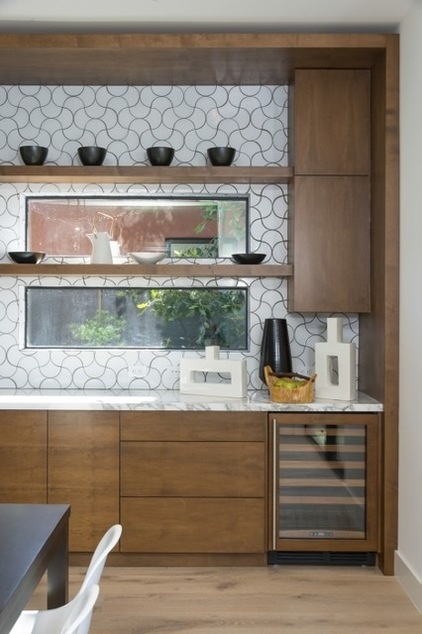 7. What is your cooking and cleaning style? Love to cook; hate to clean Love to clean; hate to cook I hire them both out I cook often, and my kitchen is spotless I delegate these tasks to others in my household I rarely cook and therefore don't need to clean too often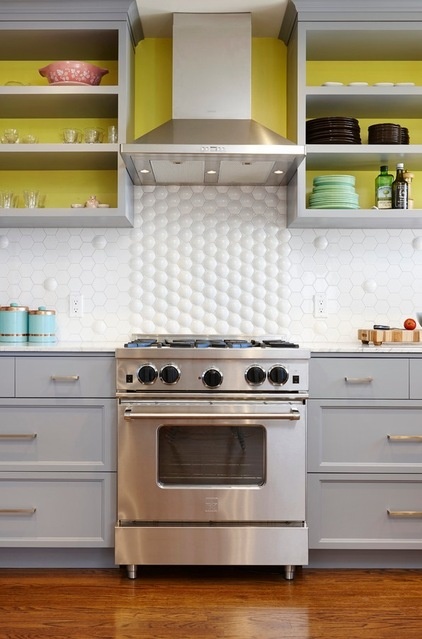 8. How do you feel about design trends? I'm a trendsetter I follow trends closely and incorporate only the ones I like I've collected images of trendy interiors that I plan to completely replicate in my own home I'm usually a few years behind whatever's trending I do what I like, regardless of what's popular I avoid trends like the plague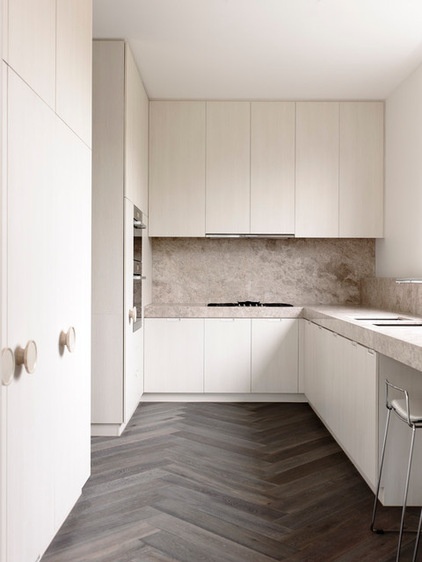 You got …
Stone/engineered quartz slab!Stone/engineered quartz slab:
No grout lines for you! You favor a seamless backsplash that's also durable and easy to clean. Slab backsplashes can be made from the same material as the countertop, or you can change it up and go with a different coordinating stone or engineered quartz material. This is one of the more expensive backsplash options, running the gamut from $45 to $200 and up per square foot installed, but the finished product is super clean and elegant looking.
See photos of stone or engineered quartz backsplashesShare your results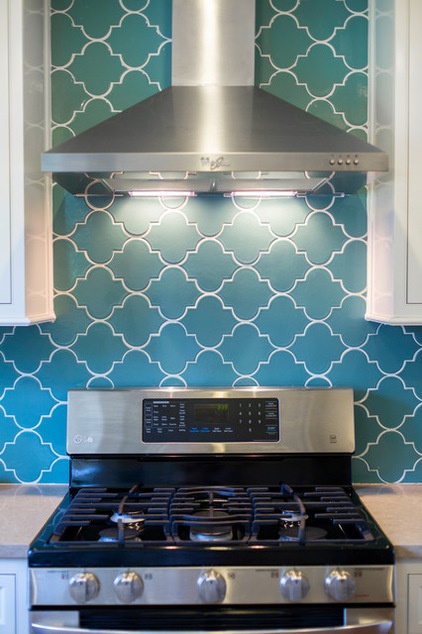 You got …
Decorative ceramic tile!Decorative ceramic tile:
No white subway tiles for you! You crave color and an interesting pattern for your kitchen backsplash tile. There are numerous options out there, and prices start at about $10 per square foot. Generally, the more intricate the shape, the more expensive the tile. Be sure to give some thought to the grout color you use. If you want to accentuate the shape of the tile, go with a contrasting color. If you'd rather the grout lines blend in, then pick a grout color that is similar to the tile color.Share your results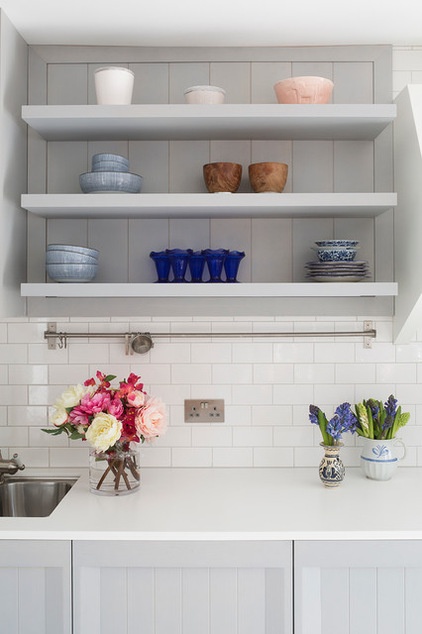 You got …
White subway tile!White subway tile:
White subway tiles have become the little black dress of kitchen backsplashes — you really can't go wrong with these tiles. If you want to change it up a bit, check out tiles that are larger or smaller than the standard 3 inches by 6 inches, or think about arranging them in an interesting pattern, such as herringbone. White subway tiles are an affordable option, starting at about $3 a square foot and going up from there, depending on quality, size and finish.
See photos of white subway tile backsplashesShare your results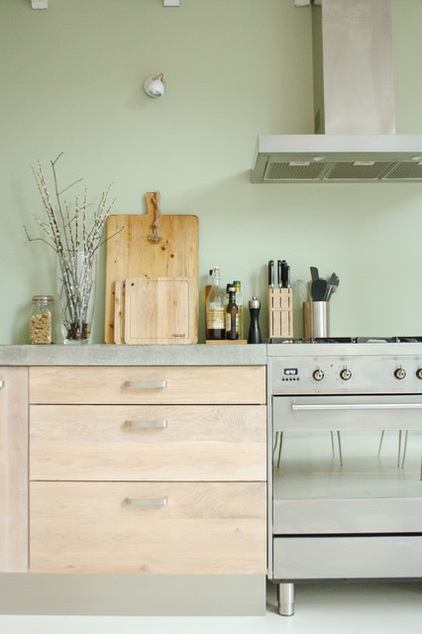 You got …
Painted backsplash!Painted backsplash:
You may be a bit of a commitment-phobe when it comes to selecting your kitchen backsplash, and that's OK. Painted backsplashes are a terrific option for those on a supertight budget, or who want to easily change their backsplash often. Just be sure to use paint with at least a satin sheen, so it's more durable and easy to wipe clean. Other options to consider are chalkboard paint, which you can now have tinted in any color you like.
If you go this route, you'll need a really good countertop installation, since you won't have a separate backsplash to conceal any gaps or uneven edges where the countertop meets the back wall. A quart of high-quality paint will run you about $25.Share your results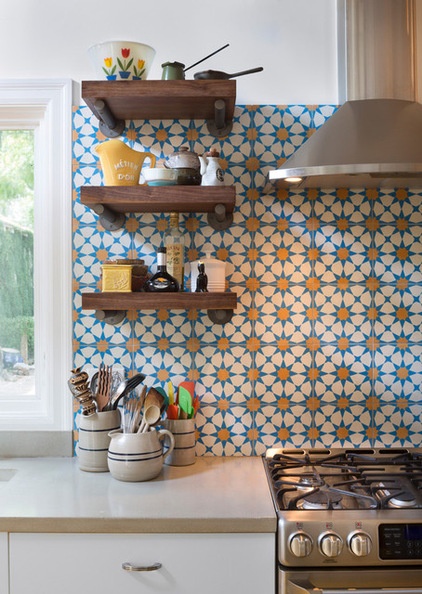 You got …
Colorful cement tile!Colorful cement tile:
Make your backsplash the centerpiece of your kitchen with colorful cement tiles. Cement tiles are made by pouring layers of colored cement into a patterned mold that, when set, is compressed. They are often confused with encaustic tiles, which look similar to cement tiles but are actually manufactured using a different process.
Cement tiles are available in a seemingly endless array of patterns and colors, so you can create a custom look that's unique to your own kitchen. They're a great way to inject fun color into your kitchen. Just be sure to seal the tiles according to the manufacturer's specification. Cement tiles run $15 to $29 a square foot.
See photos of cement tile backsplashesShare your results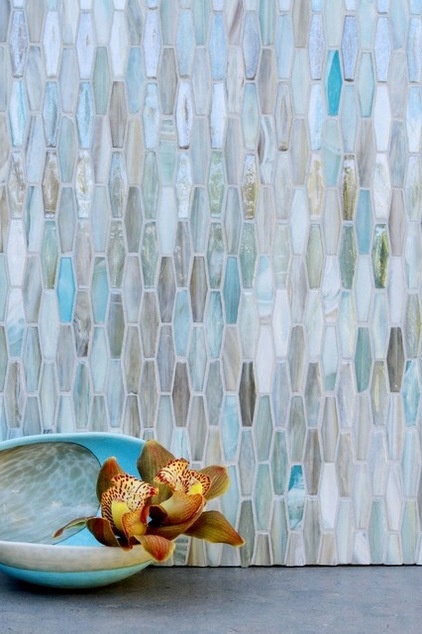 You got …
Glass!Glass:
You're looking to add sparkle to your kitchen; get it with glass. Glass backsplash options run the gamut from small, colorful mosaic glass tiles to large sheets of back-painted glass. Smaller-format and more intricately shaped and colored tiles will read as more traditional or transitional, whereas larger-format rectilinear tiles or sheets of glass will give you a more contemporary feel. Glass tile or sheet backsplashes vary widely in price, but expect to pay about $30 a square foot or more.
See photos of glass tile backsplashesShare your results
URL:
Houzz Quiz: Which Kitchen Backsplash Material Is Right for You?
http://www.decor-ideas.org/cases-view-id-26273.html