Guest Picks: Chartreuse Splashes for Summer
http://www.decor-ideas.org 05/15/2014 22:25
Decor Ideas
I love a bright dose of color to transition into the warmer months, and chartreuse, along with citron and neon green, is my jam this season. Incorporating one of these sassy colors or great patterns will instantly update your space! — Natasha from Schue Love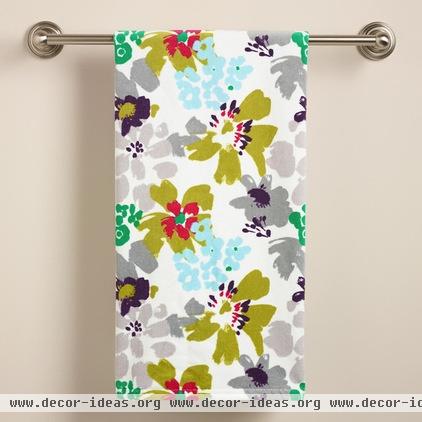 Watercolor Daisies Bath Towel - $16.99 Breathe some new life into your powder room by switching out your subdued hand towels for some with bright and cheerful patterns. I adore this print and think it's the perfect accent for the warmer weather.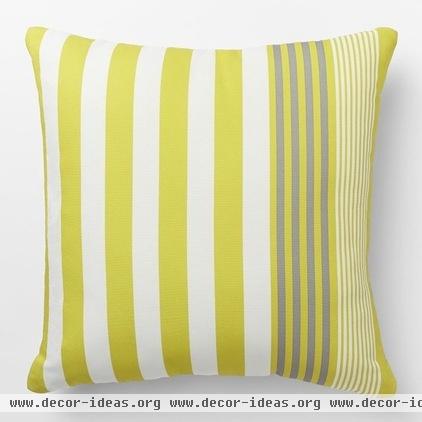 Outdoor Bold Stripe Pillow - $39 This gray and chartreuse combo makes for a great modern and chic look. The stripes add just a touch of prep too.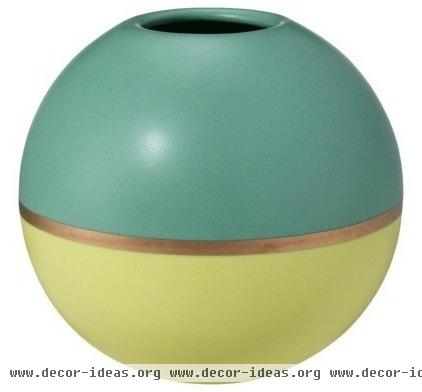 Oh Joy! Vase, Aqua - $10 Bright neon yellow and aqua make this vase the perfect summer accent. I especially love the fun shape and gold stripe.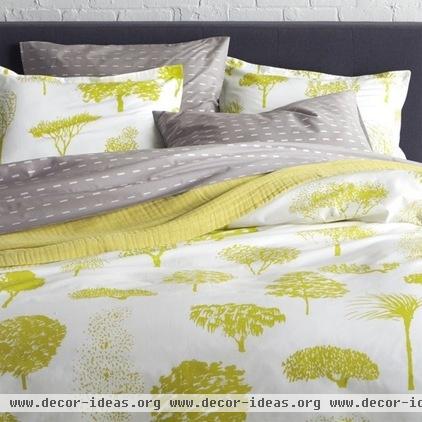 Marimekko Rantapuisto Citron Bed Linens - $39.95 A great way to freshen up a room for the summer is changing out the bedding. This citron duvet will easily take you through both the spring and summer. If the gray sheets shown don't float your boat, try aqua or plum.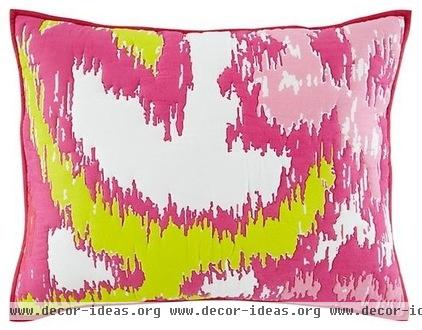 Pixel Paisley Sham - $29 Chartreuse and hot pink make a great color combination! This pillow is perfect for a girl's room.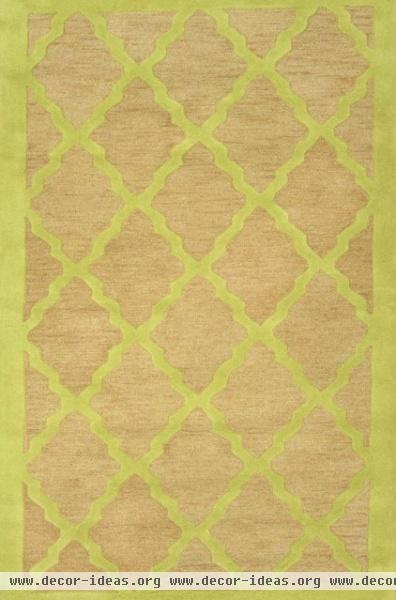 Tuscan Bordered Lattice VS127 Apple Green Rug - $357 This lattice area rug would look exquisite with bright white couches, hardwood floors and some fun patterned pillows.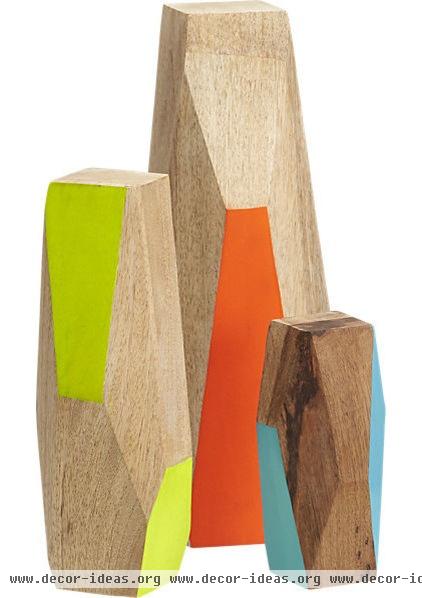 3-Piece Mango Wood Guardian Set - $69.95 Fun and modern, these wooden pieces will help refresh your decor for the summer. Of course, I love the chartreuse one best.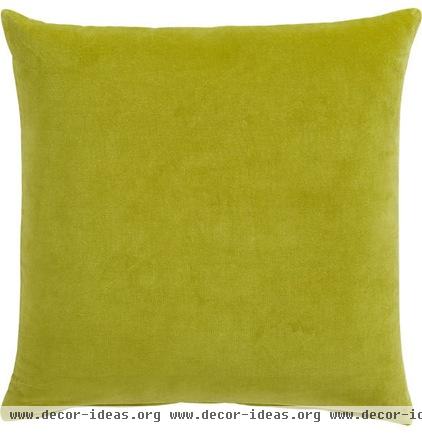 Leisure Sprout Pillow - $39.95 This chartreuse pillow is bright and cheerful and will be sure to put a smile on your face.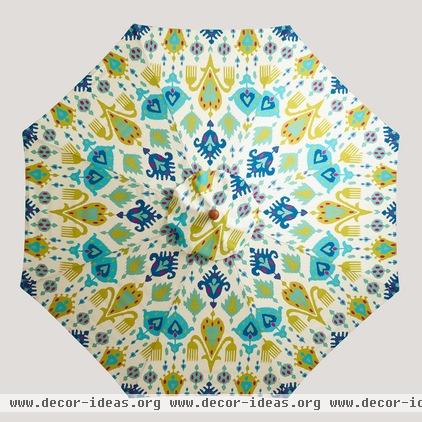 9-Foot Blue Aberdeen Umbrella Canopy - $69.99 Brighten up your outdoor living area with a colorful new umbrella. The blues and citrons in this one would be fun to decorate around.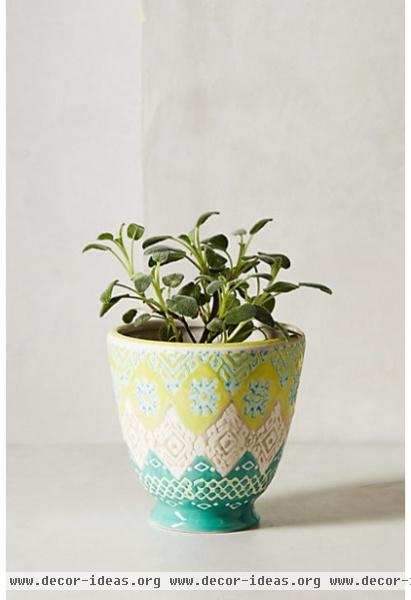 Etched Perennial Pot, Lime - $20 Spice up your potted plants with some vibrant pots. This one would make a perfect home for succulents.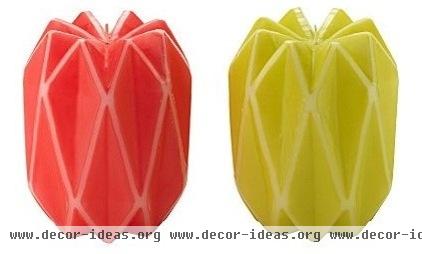 Linea Geometric Candle, Lime - GBP 20 Bold and modern candles will help to complete a vignette this spring.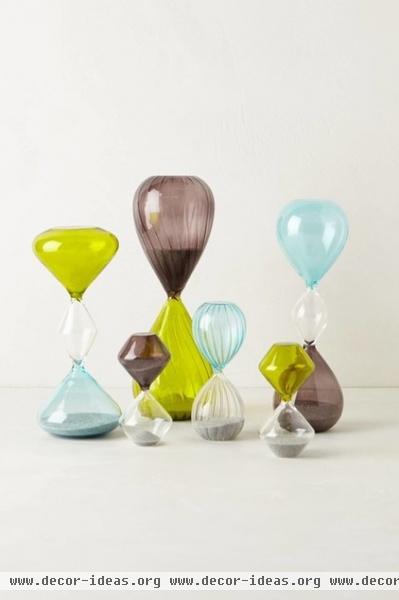 Color-Blocked Hourglass - $10 Looking to liven up your bookcases or side tables? These gorgeous color-block hourglasses are chic and classic accents.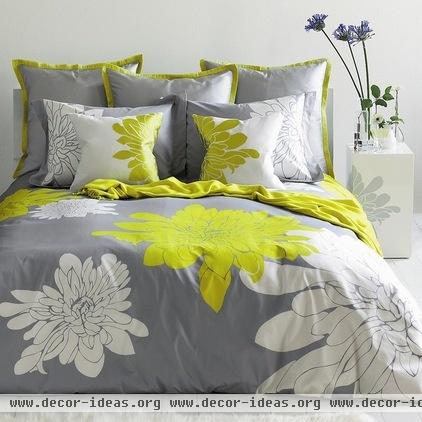 Blissliving Home Ashley Citron Queen Duvet Set - $345 What better way to welcome May than with huge chartreuse blooms? Adding this duvet is a quick and easy way to transition your bedroom from winter to spring.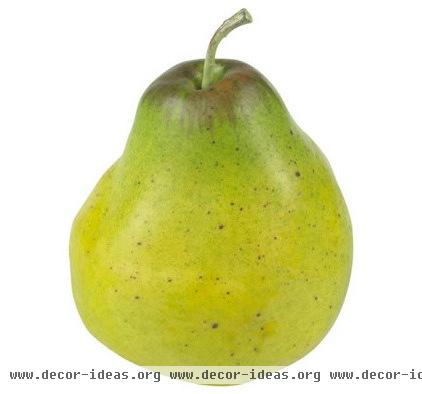 Faux Pears, Set of 6 - $29.99 Fresh fruit is always a fun way to add some color to a room. For a permanent addition, toss some faux pears into a bowl to round out your coffee table vignette.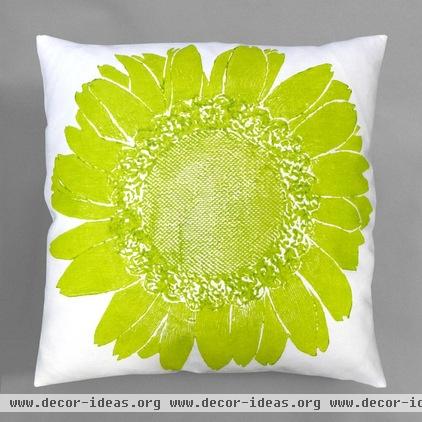 Dermond Peterson Daisy Chartreuse Pillow - $168 The neon sunflower really makes this pillow fresh and modern. Bright florals are always the perfect summer accents.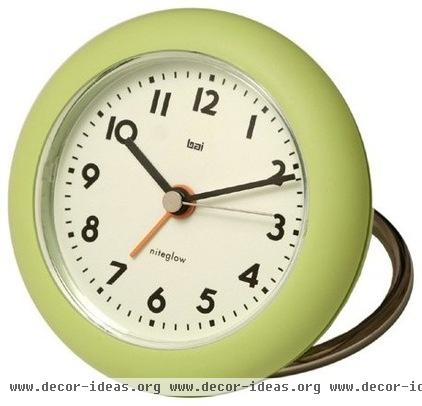 Bai Design Rondo Travel Alarm Clock, Chartreuse - $43 Set this adorable alarm clock by your bed, and you won't mind the beeping in the morning nearly as much.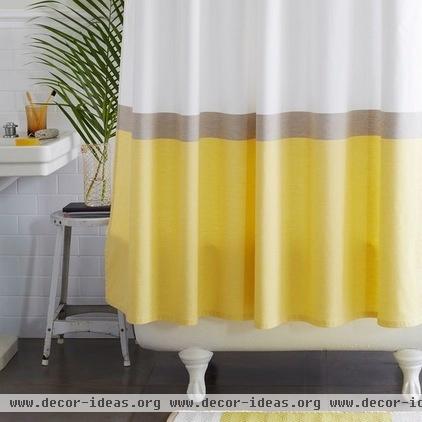 Horizon Stripe Shower Curtain, Citron - $49 Add a bright and cheery pop to your bathroom with this taupe and citron shower curtain. The sleek look will work well for both adults and children.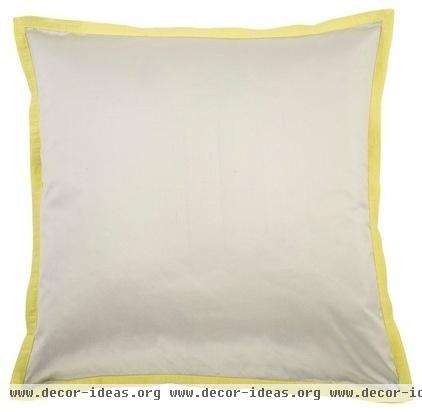 Caltha Euro Sham, Citron - $95 If you're wary of going too bold, then a neutral pillow with a citron border is just the ticket. Pair it with some of your favorite go-to throw pillows to round out the look.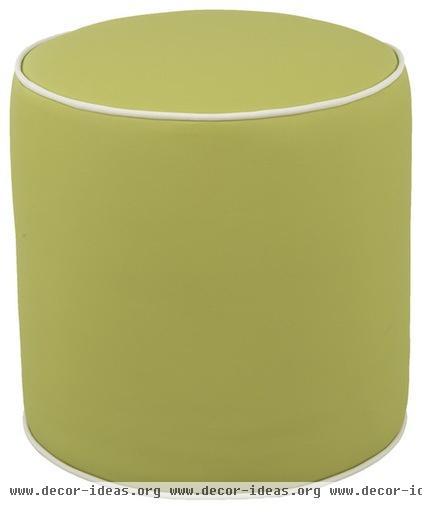 Oilo Pouf Ottoman, Spring Green - $298 Freshen up your armchair by pairing it with this citron pouf. Add some patterned throw pillows to tie the look together.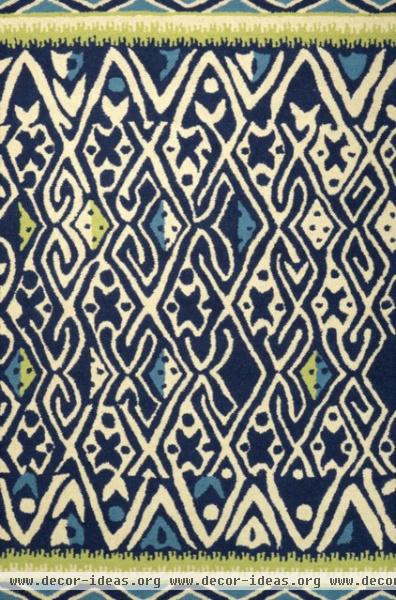 Tuscan VS96 Navy Rug - $348 A sassy ikat area rug is just the ticket for pulling a room together. With such a vibrant piece on the floor, you can choose neutrals for the rest of the space.
Next:
Front and Center Color: When to Paint Your Door Green
URL:
Guest Picks: Chartreuse Splashes for Summer
http://www.decor-ideas.org/cases-view-id-23525.html