Grand Entry Elements: Newel Posts Past and Present
http://www.decor-ideas.org 01/06/2014 15:24
Decor Ideas
Erika Lusthoff, private curator for the Jay W. Christopher Collection, recalls the first time she really noticed a newel post. "It was in an antique store, and there were a whole pile of them," she says of the unimpressive display.

Jay Christopher, her employer, purchased the pieces and wanted to turn them into an outdoor chess set. Lusthoff was charged with finding more. "But as I began looking, I found they were too beautiful — and too heavy — to be used outdoors, and Mr. Christopher became interested in them as sculpture." Thus, the collection of 120 newel posts — perhaps the largest in the world — was born.

Judging from the many queries about newel posts on Houzz, Christopher is not the only one obsessed with the statement-making pieces.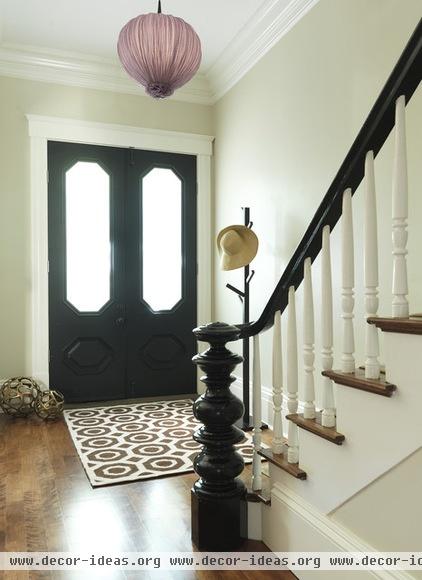 According to Lusthoff, a newel post traditionally encapsulated the architecture of a home and reflected the social class, interests and even occupations of the owners. "A large, ornate newel post indicated wealth and status," she says. "Grander homes would have more impressive and costly newel posts."
The lathe-turned newel post in this Boston brownstone, renovated by Rachel Rieder Interiors, makes an elegant statement in the foyer.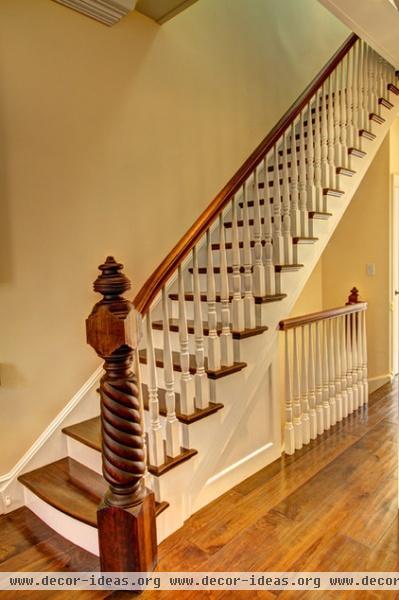 Lusthoff, who authored a collection catalog with Chicago Art Institute professor Rolf Achilles, says newel posts reached their decorative zenith during the Victorian era.
During the remodel of this brownstone in the Park Slope neighborhood of Brooklyn, New York, architect Ben Herzog rebuilt the stairs but preserved the original newel post.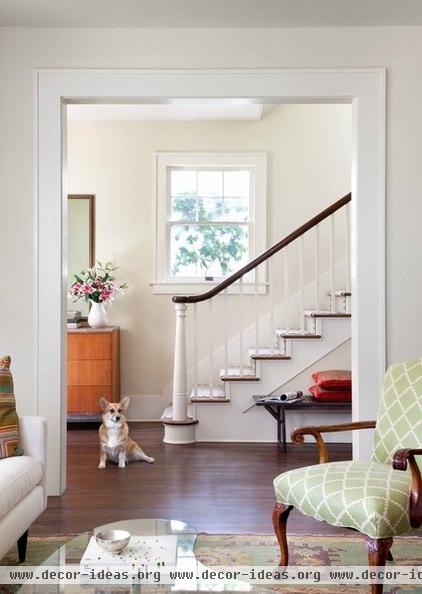 Architect Tim Cuppett also preserved the graceful and restrained newel post and stair rail in this Austin, Texas, home. He suggests shopping online for similar pieces of architectural salvage.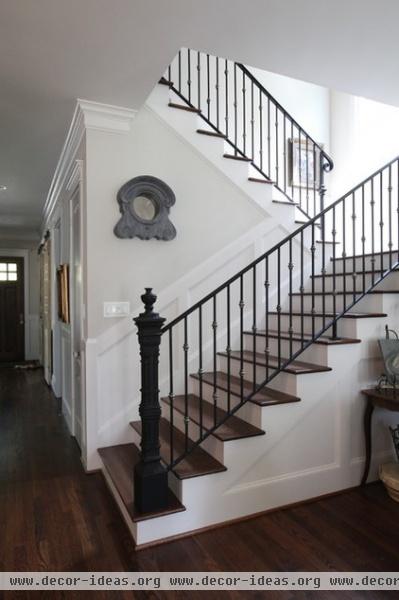 Lusthoff seconds the idea, saying she has discovered great newel posts on eBay, in antiques shops and in architectural salvage stores. Although she is the caretaker of the only newel post collection she knows of, she notes that the pieces are getting harder to obtain. "I think more people are collecting and reusing them now," she says, citing a Chicago area developer who puts antique newel posts in modern homes.
The newel post in this home actually began its life outside. The designers at Cedar Hill Interiors refurbished an antique metal fencepost as a character-rich newel post and attached it to a new railing.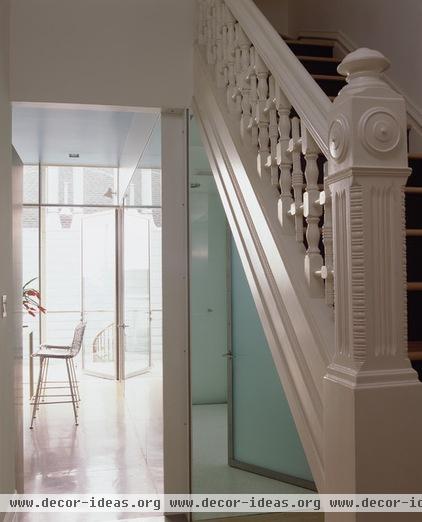 Highly decorated Victorian-era newel posts need not be confined to period homes. Here San Francisco architect Anne Fougeron deftly blended the very old with the edgy new in one house.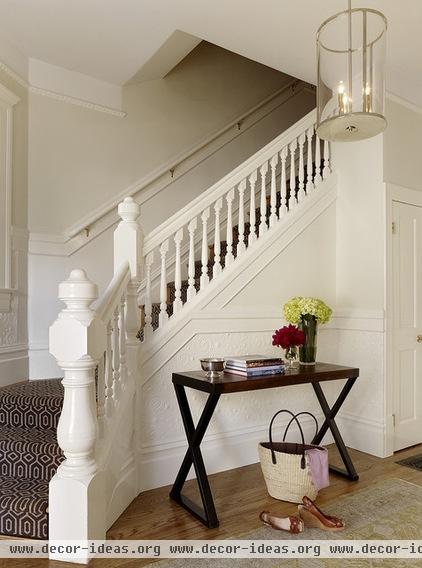 Using this home's original newel posts, interior designer Ali Davin employed a similar move, giving the classic pieces a contemporary role with modern accessories.
In old homes, the less-ornamented newel posts that appear on the landing are called secondary newel posts.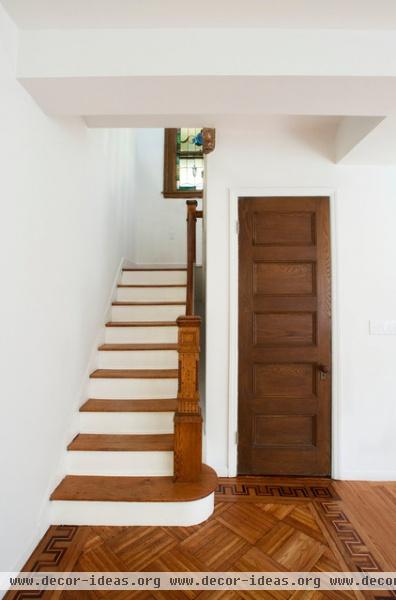 Lusthoff says newel posts were originally crafted from dark wood and surrounded by paneled walls of a similar shade. That was the case in this Brooklyn home, remodeled by BoStudio Architects. In this case the dark wainscoting was removed to open up the space, and as a result, the carved newel post shines.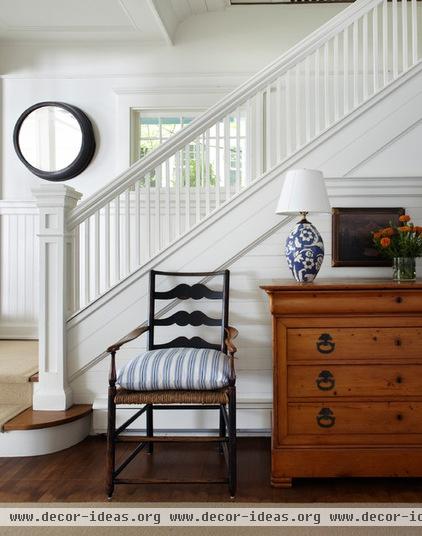 Interesting lore surrounds newel posts. Many East Coast and Southern pieces have an inlaid ivory or mother-of-pearl button in the center. These are nicknamed amity, brag or mortgage buttons, and legend has it that when the house was paid off or the debt to the builder was settled, a hole was drilled in the newel post and the financial papers or the ashes of the paperwork were inserted. Whether this story is true or not is perhaps lost to time.
Lusthoff does believe that many Victorian homeowners rolled up their house plans and inserted them in the hollow newel post once the house was finished, to forever keep the two together.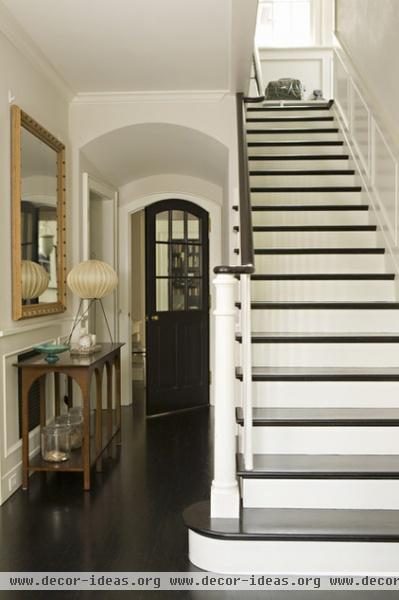 Newel posts don't need to be old to tell a good story. Architect Tim Barber created a custom newel post in a classic style to match this colonial in Los Angeles.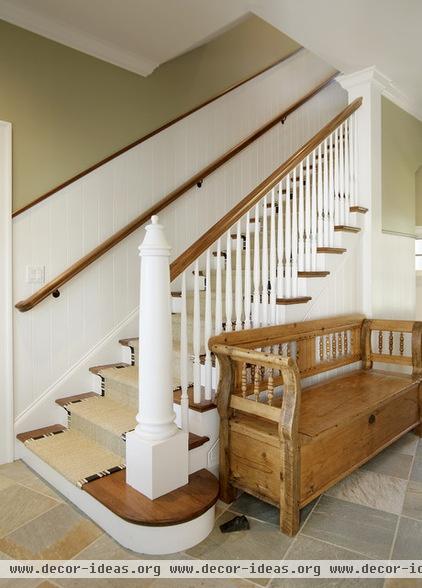 This new newel post in a house remodeled by Martin Bros. Contracting was made in the tradition of expressing something about the house. Its lighthouse shape reflects the home's proximity to a lake in Michigan.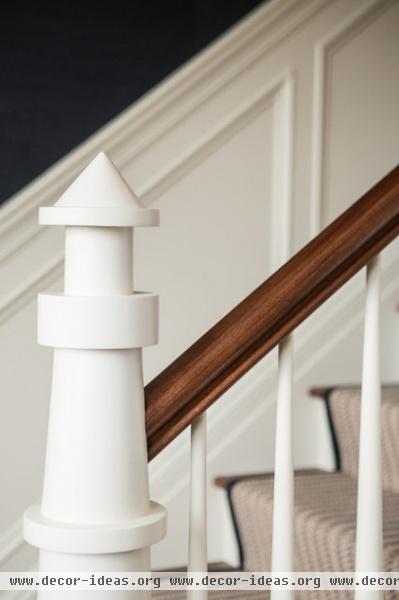 The often-classic forms of newel posts were reinterpreted as sleek geometric shapes in this Boston-area newel post by JS Interiors.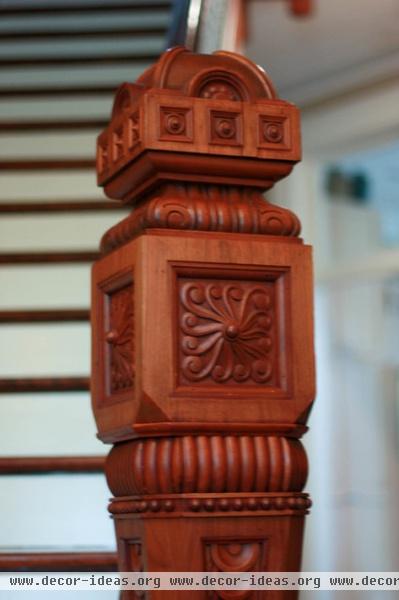 But for collector Jay Christopher, the old and elaborate newel posts, such as this highly decorated piece in a historic home renovated by Ladd Suydam Contracting, are what resonate. "For him it's all about the craftsmanship and architectural detailing. He views them as sculpture," Lusthoff says. "He would tell you that he likes the personal aspect of them as well. Imagine how many people have touched these over the years."
Tell us:
What is your favorite architectural element in your house?
URL:
Grand Entry Elements: Newel Posts Past and Present
http://www.decor-ideas.org/cases-view-id-22483.html