Many Happy Returns
http://www.decor-ideas.org 05/10/2013 13:20
Decor Ideas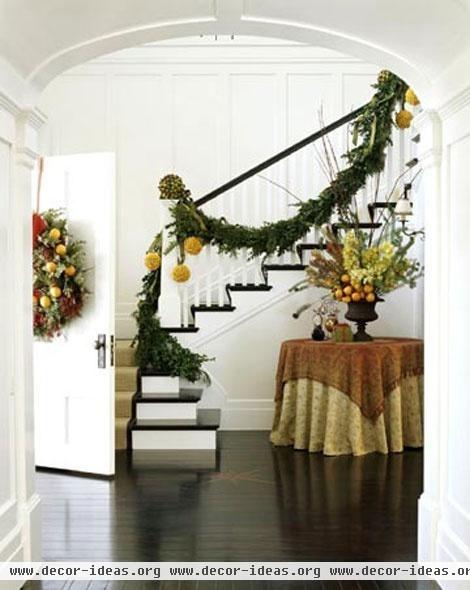 Many Happy Returns
Floral designer: John R. Roberts, The JRR Company, 69 W. Del Mar Blvd., Pasadena, CA 91105; 626/440-9227, johnrroberts.com. Roberts uses traditional materials in an untraditional way to create a California Christmas theme. Here he mixes unexpected fruits, kumquats and key limes, for boldly contrasting colors.
Entry hall- garland; large-leaf boxwood and olive green grosgrain ribbon.
Table arrangement -Arrange Protea foliage from New Zealand, with green cymbidium orchids, tangerines (attached with floral trade picks) and cranberries (attached with toothpicks). "Fruit-on-fruit layering'' is the key, says Roberts.
Many Happy Returns
http://www.decor-ideas.org/cases-view-id-1236.html